Dr. Douglas Schofield is American, and holds a BA degree from Yale University in Chemistry, followed by an MBA in Finance, and Doctorate in Strategic Planning, both from Harvard University. His academic areas are management, finance, strategy and entrepreneurship. Dr. Schofield has diverse management experiencein international banking, finance, venture capital and government. He founded and managed a financial advisory firm for 20 years. His teaching has been at both the bachelors and MBA levels, including Semester at Sea program teaching on board a ship visiting ten countries. He serves as an advisor to Save the Children on microfinance programs in 15 countries. His personal interests include white water rafting and flying as a Private Pilot.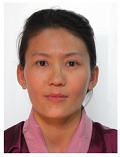 Ms. Tshering Pemo is from Thimphu, Bhutan. She holds a B.Com with honours degree from Sherubtse College (Affiliated to Delhi University), PG Diploma in Education from Samtse College of Education (RUB), and M.A. in Sustainable Development (Policy Advocacy) from the SIT Graduate Institute, World Learning, Vermont. She has successfully completed her capstone on "Transformation of the Royal University of Bhutan: Policy, Challenges, and Recommendations".
Before joining RTC, she has taught at Drugyel higher Secondary School (MoE), Sherubtse College (RUB) and Gaeddu College of Business Studies (RUB).
Mr. Madhav Verma, an Indian national born in Phuentsholing, Bhutan, holds a Master's degree in Commerce (specializing in Business Administration) and a Bachelor's Degree in Commerce (Honours) from Jamia Millia Islamia, New Delhi. He is currently pursuing his MBA in Finance (4th semester IGNOU) as well as his chartered accountancy accreditation from ICAI, New Delhi. He has an in-depth exposure to Tally 7.2, MS-Office and Windows and worked with two chartered accountancy firms before coming to Bhutan. He served in the Spiritual Assembly of Baha'i's of Delhi for 7 years in various positions. He has also been actively involved in social welfare services and has volunteered in Baha'i House of Worship in New Delhi and in various other NGOs. His personal interests include singing, painting and travelling.
Mr. Arindam Ghosh is from Siliguri, India. He obtained his B.Com degree (with first position) from the University of Burdwan and his M.Com degree (with first position) from the University of Kalyani. He has 16 years of industry experience as well as teaching experience in North Bengal St Xavier's College and Gyan Jyoti College at North Bengal University. He is also a professionally qualified Cost Accountant and a Fellow member of the Institute of Cost & Works Accountants of India. Presently, Mr. Ghosh holds the post of honorary Chairman of the Siliguri-Gangtok Chapter of the Institute. He has enrolled himself as a Research Scholar for PhD under the University of Kalyani in India. His interest includes photography, travelling, and watching movies. 
Dr. Swati Chakraborty is from Kolkata, India. She topped the examination for her B. Sc. in Economics, and earned a M.Sc. in Economics with specialization in International Economics from Calcutta University. She holds an MBA with specialization in Operational Management (IGNOU), a graduate Diploma in Operational Research (Operational Research Society of India), and a PhD in Educational Management (Calcutta University). In addition, she is pursuing a post doctoral programme. She has 17 years of experience in industry and education. She served as a Project Research Assistant with Schor-Carr and Associates for seven years, and a lecturer with Allahabad University-off shore campus in Calcutta for another two years. She also worked as a Sr. Lecturer for BBA and MBA students at Garden City College in Bangalore for five years. She has thirteen publications in national and international journals. She is also the author of eight books and two edited books. Her hobbies include music - she is an accomplished singer, and have won many awards. She has been performing on stage---both plays and music.
Mr. Tika Ram Bhandari is a freelance consultant in the field of Accounting and Finance. He holds Bachelor of Commerce and a Post Graduate Diploma in Marketing Management. He also holds a Masters Degree in Business Administration with specialization in Finance and Marketing. His experience includes stints with Multinational Bank, Insurance Company in Darjeeling and Siliguri India, He served as a teacher at Rinchen Higher Secondary School, Finance Controller in a Construction Company and Economist at International Fund for Agricultural Development. He served as a National Consultant and local capacity builder with SNV, Ministry of Agriculture, and Ministry of Economic Affairs. In addition he has experience in Socio Economic Research, Business Incubation, Company Incorporation and Liquidation. His area of expertise includes Accounting, Financial Management, Internal Auditing, Business Planning, Proposal Writing, Management Consultancy including Training and Capacity Building.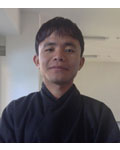 Mr. Gagan Mongar is from Tsirang, Bhutan.He  completed his graduation from Hindusthan College of arts and Science,affiliated to Bharathiar University,Tamilnadu India and  Masters of Business Administration(MBA) specialized in Finance and  Marketing from Sona School Of Management affliated to Anna University ,Tamilnadu,India. Before joining RTC he worked in Bhutan School of Management and Technology(BSMT) as a Finance Manager and then later He joined Druk Punjab National Bank as an Executive under ATM Department for one year.He is  national badminton player and participated in International tournament such as Indonesian Open,SAARC,Asian Junior championship.He also has passion for  music and enjoys playing guitar.
Mr. Dipraj Pradhan holds an MBA in Strategic Management from CQU, Australia, B Com degree from Ramjas College, University of Delhi. He has 3 and 1/2 yrs work experience as Head of Department in STCBL, Phuentsholing and 4 years of work experience as an Information Officer with the National Housing Development Corporation. His interest lies in the strategic aspects of management and would like to work on psychology and philosophy.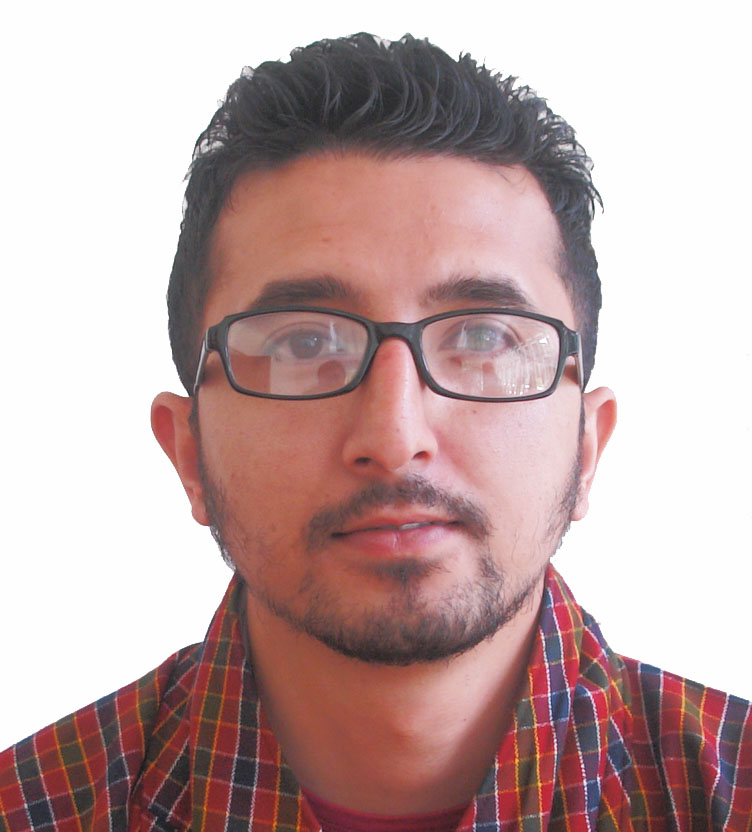 Mr. Tirtha Raj Puri is from Samtse, Bhutan. He completed his graduation from Sherubtse College, Kanglung under Delhi University in 2008 as a BSc Computer Science Honors student. From 2009-2010 he worked as a Graphics Developer and Network Administrator for Samphel, a private IT firm in Thimphu. In July 2010, he joined iTechnologies, software IT firm, also based in Thimphu, as a Software Developer. In 2014, he joined Gaeddu College of Business Studies to pursue MBA degree with major in Finance which he successfully completed in June 2015. He has also successfully published two papers under Finance, namely "Financial Institutions in Bhutan" and "Authorized Money Changers (AMCs) in Bhutan" in the International Conference of Master Minds Meet (3M) held in Gedu. Apart from teaching, he holds a strong passion of playing cricket, football, lawn tennis and driving.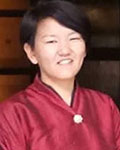 Ms. Karma Lhaden is from Paro, Bhutan. She pursued Bachelors of Commerce from Delhi University, followed by Post graduate Diploma in Teaching from Royal University of Bhutan and Masters in Business Administration (with specialization in Finance and Accounting) from Maastricht School of Management, The Netherlands. She worked at various schools in Bhutan as a high school teacher prior to joining RTC. Her area of interest in research is 'marketization of higher education and its role in developing economies'. Besides her interest in academics, she loves playing basketball and hiking.
Mrs. Kabita Chhetri is from Samtse, Bhutan. She did MBA from Sikkim Manipal Institute of Technology & BBA from North Bengal University in India. She has more than 7 years of teaching and corporate working experience in Bhutan, India and Nepal. Her main passion is traveling and during her free hours, she likes watching movies or reading a good book. She believes in the saying that "be a lifelong student" and "hard work always pays off".
Mrs. Shreejana Pradhan is from Southern part of Bhutan. She did her MBA (Finance) with first class marks from Geaddu College of Business studies under the Scholarship from Royal Government of Bhutan. She obtained her B.Com degree with First class marks from Bharathiar University, Tamil Nadu. She has worked as teacher in Higher Secondary School in Thimphu and Easter part of Bhutan. She also has provided consultancy service to RICBL (Royal Insurance Corporation of Bhutan Ltd) on Product Portfolio Evaluation (Non-life products). Presently, She is working as Associate Lecturer at RTC. 
Mr. Laxmi Kanth Dhakal is from Sibsu, Samtse Bhutan. He holds Bachelor of Information System and Management and a Post Graduate Diploma in Financial Management. He possess a Master Degree in Business Administration, specialized in Marketing and Finance. Prior joining RTC he worked with Lhaki Construction as assistance accounts manager. Later he joined his family business, which is also into a construction industry. Because of his interest in education sector he then joined and served at Sherub Reldri Higher Secondary School (SRHSS) at Mongar as Accounts and Commerce teacher. Besides his interest in academics, he is also interested in playing both indoor and outdoor games, and listening to music. His passion is reading.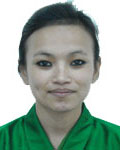 Ms. Enchu Lhamo is from Samdrup Jongkhar Throm, Bhutan. She holds MBA degree with HR specialization from Acharya Institutute of Technology,Bangalore, India. She graduated with BA English and Environmental Studies from Sherubtse College, Trashigang, Bhutan. Before joining Royal Thimphu College she worked for a year and half in a private consultancy firm giving her an opportunity to experience how private sector operates in the country.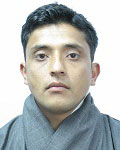 Mr. Dilli Ram Sharma is from Pasakha, Bhutan. He holds a B.Com from Surya Sen College in Siliguri which is affiliated to the North Bengal University, a Bachelor's of Education from Loyola College of Education in Namchi (Sikkim) and a Master's degree (M.Com) with a specialisation in finance from the Bhopal School of Social Sciences in India. Before joining RTC he worked in Kelki HSS and Reldri HSS as a teacher of Accountancy and Commerce and later took up freelance consultancy in accounting. Besides his interest in academics, he also enjoys playing volleyball and badminton.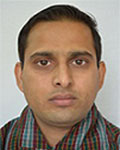 Mr. Ritu Barna Adhikari is from Dorokha Dungkhag, Samtse Bhutan. He holds Bachelor of Business Administration (Four-year course) major in Finance and he also holds Masters in Business Administration with specialization in Finance, both from Gaeddu College of Business Studies. He has developed Micro- finance project for RENEW-Microfinance in the year 2012 as his part of internship and he have successfully completed consultancy project on the topic "NPPF Home Ownership Loan Scheme: A Study of Members' Willingness and Affordability" for National Pension and Provident Fund (NPPF) in the year 2016. Before joining RTC he served as Accountancy and Economics teacher at Nima Higher Secondary School.  His area of interest is in Accounting, Finance and Business proposal writing.
Ms. Tshering Yangchen is from Paro, Bhutan. She pursued Bachelors of Science in Information System Management from Madras University in Chennai, India. Furthermore she holds a Master's degree in Management Information Systems from King Mongkuts University of Technology, Bangkok, Thailand. Before joining Royal Thimphu College, she worked in one of the colleges in Thailand for two years.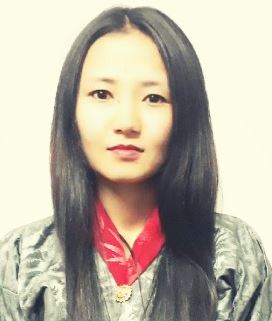 Ms. Dawa Yangdon is from Bongo, Chhuka, Bhutan. She completed her Master's Degree in Business Administration specialized in Finance from Gaeddu College of Business Studies. Before joining RTC, she has been an Associate Lecturer in Gaeddu College of Business Studies. She completed her Bachelor's Degree in Commerce from North Bengal University in 2012. Other than teaching as her profession, she also worked in Private media as a Marketing Executive.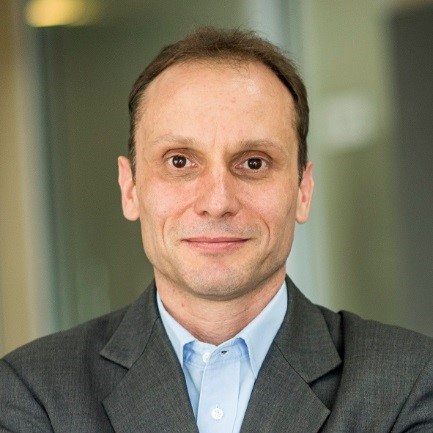 Marco Breu is a Swiss National and has a Master Degree of Economics from the University of Berne, Switzerland and the University of Strathclyde, Glasgow, UK. He has worked for over 20 years as a strategy consultant with McKinsey & Company, first in Europe and over the last 18 years in various places in Asia (Korea, Singapore, Thailand and Vietnam). He is currently a Global Partner of McKinsey and the Managing Partner and CEO for Vietnam. He works with private companies across sectors on corporate strategy, business transformation, corporate governance and growth strategies. He also advises SOEs on their business restructuring programs and Governments on Economic Development. He is an active Angel Investor into startups and in 2006 has co-founded an annual entrepreneurship program for the Mekong region, the Mekong Business Challenge. The program has had over 1000 teams from Vietnam, Laos, Cambodia, Myanmar, Thailand and Bhutan participating in annual business screening, business plan building and business incubation. Marco is on a sabbatical from McKinsey to join the RTC for 2 semesters. In his spare time, he enjoys scuba diving, flying planes and spending time with his family.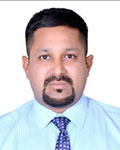 Dr. A. Shanker Prakash is from India and he teaches Strategic Management and Research Methods in Business. He holds BCom (Finance), MCom (Accounting and Finance) Ph.D. in Commerce from Banaras Hindu University. He qualified NET/Lectureship in Commerce conducted by University Grants Commission (UGC), India. His areas of research interest are accounting and investment management. He has thirteen papers published in National Journal and International Journals. He is a member of Jabalpur Management Association and the Life-Time member for the Indian Accounting Association. 
Ms. Neha Bhanot is from New Delhi, India. She has a master's degree from IGNOU after her double bachelorette - B.Com from University of Delhi and B.Ed from Maharishi Dayanand University. Apart from this, she is an Associate Member of The Institute of Cost Accountants of India. Having involved in teaching and training profile from past 10 years with variety of organizations ranging from schools to professional institutions, she has been also professionally associated with the Ministry of Corporate Affairs, ICLS Academy as guest faculty. She likes travelling, meditation, painting and cooking as these are her area of keen interest apart from teaching.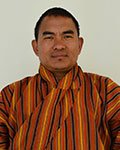 Mr. Khampa was a business, media and research consultant prior to joining RTC. He began his career as a journalist and a writer. He has worked with various clients including government, corporations, private companies in Bhutan, and international organizations in the areas such as research, management, branding and marketing, content development and publications information technology, audio-visual media, project development and business strategies. He holds a BA in English Literature and MA in Communication Arts.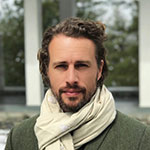 Mr. Dennis Schroeder from Bünde, Germany, obtained his Master Degree in Education from Bielefeld University and his Master of Public Administration from Harvard Kennedy School. Over the past 10 years he served as Country Director for the German Academic Exchange Service (DAAD) in Sri Lanka and Iran on the intersection of higher education, development and diplomacy. He worked with governments, universities, research institutes and think tanks to foster international academic collaboration and research. Just before joining RTC he worked as education specialist for the World Bank in India and Afghanistan and was a fellow of the American Association for the Advancement of Science (AAAS) in Washington, D.C. His research interest is in the field of science and cultural diplomacy, international education and soft power. In his free time he enjoys spending time with his family, travels between Asia and Europe and plays Frisbee.