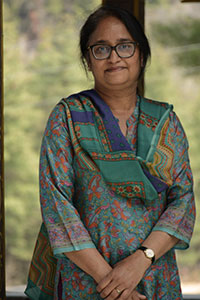 Mrs. Sonal Mehta comes from a hill station situated at Rajasthan- Gujarat border in India and did her schooling from a highly reputed MGD school, Jaipur. She was awarded a gold medal in MSc Human Development from the Rajasthan University. Her post-graduate dissertation focused on the issues pertaining to street children. She traversed a long distance from a family-owned jewelry business to a career in academics. She taught mathematics for about a decade at a middle secondary school in Kanglung, Bhutan. In 2009, she joined the Royal Thimphu College as an Administrative officer for about four months and later as a faculty member. She teaches Statistics and Research Methodology. She has also undertaken some consultancy with the Bhutan Postal Corporation and the Department of Local Government.
Mr. Suchibrota Dutta is from Kolkata, West Bengal, India. He obtained his BSc in Computer Science Honours from the University of Calcutta, Master of Computer Application degree from Vidyasagar University & Master of Technology in Information Technology from the University of Calcutta. He has 2 years of Industry (in HCL Infosystem & BKSIS) & 5 years of Academic (in Manindra Chandra College, Eminent College of Management & Technology, THK Jain College & Mount Litera Zee School) experience. He is pursuing his research in "Content-Based Audio Pattern Classification Using Un-Supervised & Supervised Machine Learning". His interest includes photography, traveling, and watching movies.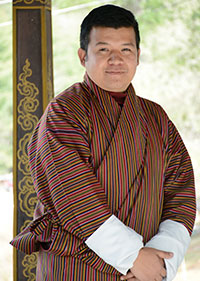 Mr. Sujan Rai is from Pemaling, Samtse. He worked at iMerit Technologies prior to joining RTC. He completed a degree in Master of Technology in Embedded Systems from MIT College, Aurangabad, Maharashtra, India, and a Bachelor of Technology in Electronics and Communication Engineering from NIT, Durgapur, West Bengal, India. He has an interest in developing websites.