Application for Loden-RTC Need-based Scholarship 2021 is now closed.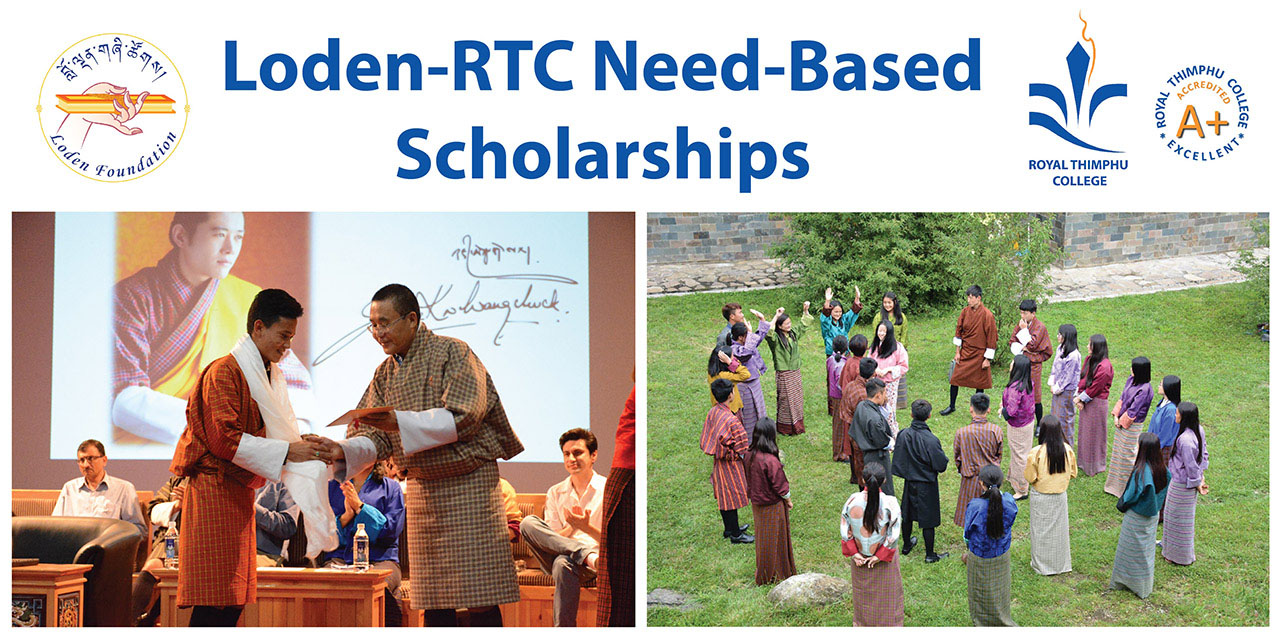 Loden Foundation and Royal Thimphu College jointly announce the availability of scholarships for various undergraduate programmes at RTC for the academic year 2021. Applicants are requested to explore various courses offered by RTC and the availability of slots. Once the applicant has decided what to pursue at RTC, he/she must complete the online application, secure admission, then receive a conditional offer letter from RTC and submit a copy of it to the Loden Foundation along with other required documents. For further inquiry on the scholarship, please contact our office @ 02-351801, ext# 105 OR 119.
Applications should be sent only via email to
This email address is being protected from spambots. You need JavaScript enabled to view it.
in a single PDF file by 5 pm, June 4, 2021. Late submissions will not be accepted. For complete scholarship guidelines, visit
http://loden.org/loden-foundation-scholarship-2021/
Process for obtaining conditional offer letter from RTC:
1. Register online for admission: once the online registration is complete, you will be provided with a 6 digit application (Eg. 112230) number in your registered email.
2. Send an email to This email address is being protected from spambots. You need JavaScript enabled to view it. with the subject: Conditional letter for RTC-Loden Scholarship and your 6 digit application (E.g subject: Conditional letter for RTC-Loden Scholarship 112230).
3. The admission office will look to process the conditional offer letter within 1-2 working days. Therefore please ensure you apply early as last-minute requests may not get fulfilled.
4. The offer letter will be sent to your registered email and will be valid for applying for the RTC-Loden Foundation Scholarship only.