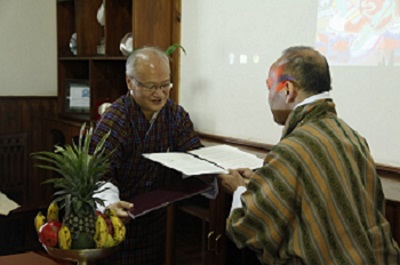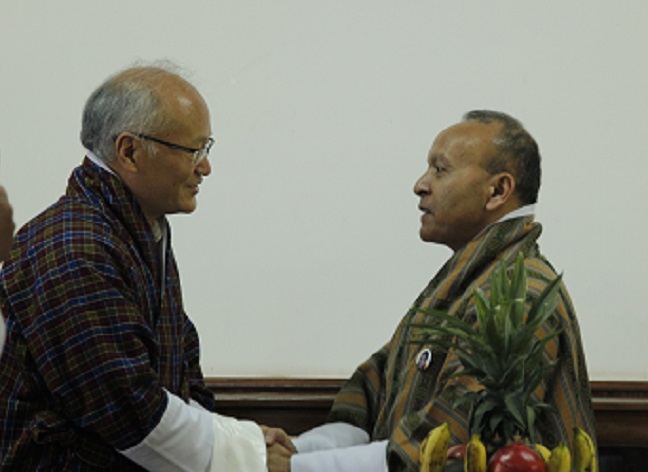 The Royal Thimphu College and Khesar Gyalpo University of Medical Sciences of Bhutan (KGUMSB) signed a Memorandum of Understanding on Tuesday, 8 September, 2015. The MoU will focus on:
Promotion of education and academic exchanges.
Direct contact and research cooperation between their faculty members, departments, and research institutes.
Student exchange for internships and in other relevant areas.
Information sharing on guest speakers and exchange of faculty members for lectures.
Sharing of facilitie
Speaking after the signing, the president of RTC said that, Bhutan has been a deeply inward looking and reflective country and this has orientated us to evolve our own way of life and world-view. Over time, we have become quite outward looking and derive our own share of benefits, through interacting with the wider global community in diverse fields. It is time that we started looking inward again. This will allow us to assess where we stand today and what we ought to do to reinforce our own capacity and opportunities. The signing of the MoU today is a step in that direction.
Leading the delegation from Khesar Gyalpo University of Medical Sciences of Bhutan (KGUMSB) the president of the university Dr.Kinzang P. Tshering expressed his hope that with the signing of the MoU, there would be opportunities for the two institutions to collaborate in a variety of fields. This would also help enhance our local capacity for the benefit of the institutions as well as the country in general.