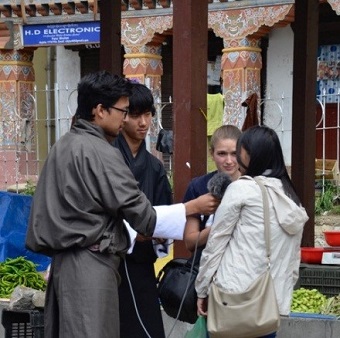 From 29th May till 4th June, students and professors from Royal Thimphu College, University of New Hampshire (USA), Montshire Museum of Science (USA) and Folk Heritage Museum of Tarayana Foundation travelled to Tsirang and Paro to collect stories about climate as a part of a collaborative research project. The main aim of the project is to record stories of how climate change is personally affecting residents of the Upper Valley of Vermont and New Hampshire in the USA, and communities in Bhutan. Read what the RTC research team had to say after their field visit to Tsirang and Paro: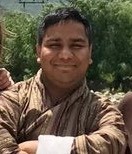 "As an Environmental Science student, climate change is of interest to me, and this project is helping me learn about the ground realities of the impacts of climate change. In addition, it has also helped me to rediscover my own country, as I got the opportunity to visit some very rural and remote areas where we can witness a whole different lifestyle and see how much the people have to struggle around there."  Suraj Sundas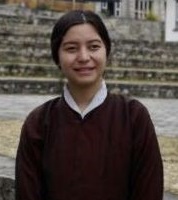 "I never knew that there existed a place with people so welcoming, loving and friendly. Interviewing the locals at Tsirang gave me an insight on climate-related issues like water scarcity, reduced crop productivity, erratic rainfall, and shorter working hours due to extreme mid-day temperature. The people of Tsirangtoed aren't living the most convenient lives, but I was surprised that they were able to create their own heaven out what they had. We have a lot to learn from these people."  Pema Eden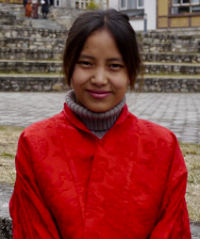 "When I first heard that the journey was about 8 hours long, I wasn't really ready for it. However, it all changed when we first arrived at Tsirangtoed and saw locals waiting to welcome the team. The next two days of dealing with the local people was undeniably the most wonderful experience. Of many stories, warmer summer and erratic rainfall pattern has affected their daily lives. It is sad that poor subsistence farmers are potentially victims of climate change. I'm now looking forward to our next trip to the USA where we'll be collecting stories from the rural communities there."  Lhaka Dem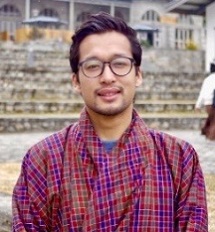 "It was a wonderful experience interviewing people living in the rural communities. We got to learn about the daily lives of the farmers living there and the hardships they have faced. Working alongside with students from University of New Hampshire and sharing our knowledge on different fields have been tremendous learning experiences.  I got to understand how the farmers connected their stories of their daily lives with climate change. Overall, the trip to Tsirangtoed has given me first-hand experience regarding the life in rural Bhutan."  Jigme Palden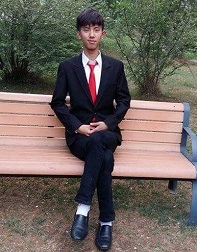 "I have never been to a rural part of Bhutan, and it was really heartwarming to interact with local people of Tsirang. Beside technical knowhow of interview recordings and scientific knowledge of climate change, this trip has helped me get closer and feel connected to the nature and people in general."  Pema Namgyal
Climate Change Education: Montshire Museum of Science working in collaboration with the Folk Heritage Museum, Tarayana Foundation and Royal Thimphu College from Bhutan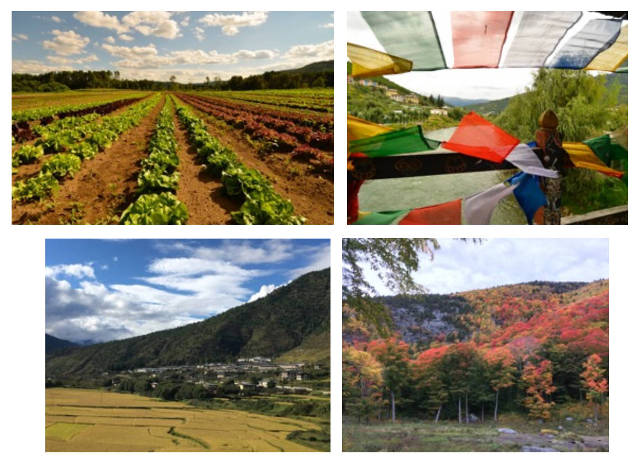 This joint venture is a primary step towards changing and reforming ways to discover scientific data using ordinary methods of selecting and collecting information, then analyzing and storing it in a collective storage system for sharing and future research value. Montshire Museum of Science's education director Greg DeFrancis travelled to Thimphu, Bhutan in October 2016 to plan a joint project to strengthen educational initiatives in environmental sustainability and climate change. Joined by University of New Hampshire professor Sameer Honwad, the two planned an international exchange that will see Bhutanese and United States college students collecting personal stories about climate change to pioneer new methods to help people understand our impact on our environment. Such a collaborative approach is being taken as a part of global initiatives all around the world to make headway on climate change while bringing together humanitarian interventions.
Bhutan, with its holistic philosophy of Gross National Happiness, represents an inspiring model for many nations with governmental policies centred on environmental dimensions. Bordering India and China, the country has seen the effects of climate change first hand, and offers examples of how a community might address issues of sustainability. The world has seen increasing population and adverse effects of development interventions leading to inadequacies of environmental effects on people and communities. There is a rising concern and need in these areas to develop integrated problem solving approaches by studying daily use of resources and changing degrees of community activities related to climate change.
Titled Weaving Strands of Knowledge: Connecting Culture and Science to Climate Change, the Montshire project will partner with the Folk Heritage Museum located in Thimphu, Bhutan to record stories of how climate change is personally affecting residents of the Upper Valley of Vermont and New Hampshire in the USA, and communities in Bhutan. To broaden the project's reach, the Montshire has partnered with the University of New Hampshire and the Folk Heritage Museum (administrated by the Tarayana Foundation in Bhutan), and with Royal Thimphu College.
The participatory process itself will hold great research value through the documentation of the methodologies employed and the experiences gained by the participant students. The project will also involve the global partners at each site in familiarizing the local community members with the objectives, approaches, and proposed intervention modalities.
Weaving Strands of Knowledge is a Museums Connect project. Museums Connect is an initiative of the US Department of State's Bureau of Educational and Cultural Affairs that is administered by the American Alliance of Museum (AAM). Six grants with 12 museum partners for 2016 were announced this year. Museums Connect pairs museums and local communities in the United States and abroad for cross-cultural exchanges that bring people, especially youth, together.
"This is a program unlike any other," said Alliance President and CEO Laura Lott. "Museums Connect projects create global citizens and foster deep relationships between American and global communities."
A key issue with education surrounding environmental sustainability and climate change is that even those that are knowledgeable about the scientific data struggle to communicate the impacts on everyday lives. A focus of the Montshire and Folk Heritage Museum's project will be to seek new ways to help people understand the impact of climate change on a personal level. The project partners believe that weaving personal stories and current climate research is an important first step.
"Making science relevant is at the heart of what we do," explains Montshire's executive director Marcos Stafne. "Using personal stories and narratives to connect people to science helps develop a deeper layer of meaning and engagement with the world around them."
Dr. Shiva Raj Bhattarai, Dean of Academic Affairs at Royal Thimphu College states, "Science need not be always abstract; rather, we can make it part of our day to day living. It can be made relevant and practical through engagements with communities around us. This project aims to do that by bringing the students from two universities at two opposite sides of the world together to work on common themes of climate change and sustainability on their own and each other's communities."
College students and professors from Royal Thimphu College and museum staff from Folk Heritage Museum Bhutan will visit the United States for interviews with community members in New Hampshire and Vermont. Similar visits are planned for UNH students, faculty, and Montshire Museum of Science staff in Bhutan. Students in each country will record stories of environmental change as observed by the community members, and then share these stories through public outreach and programming at each museum.
"International exchanges are an important part of RTC's mission and operations," explains, RTC's Dr. Samir Patel, who looks after external relations at the College. "In addition to engaging with the environment and climate change aspects of this project, we also look forward to the deeper mutual understanding and ties such an international collaboration can bring."
The project will culminate with two full-day environmental sustainability awareness festivals (one at each museum) using the personal narratives collected to stimulate conversations at the local, regional and global level.
"This is an important way not only to help international communities discuss common issues of science and technology, but to help us better understand how to weave personal experiences and stories together with the science of climate change to promote conversation and collective action," says DeFrancis. "Everyone involved is really excited about this work. We also expect to use these stories in future work at the Montshire and with partners around the country."
About the Montshire Museum of Science
The Montshire Museum of Science in Norwich, Vermont, is a hands-on interactive science center with more than 140 exhibits on nature, technology, astronomy, and the physical sciences. Visiting exhibitions, educational programs, and special events are offered throughout the year.
About the Royal Thimphu College
RTC is a small liberal arts undergraduate college with Bachelor's degree programmes affiliated to the national public university, the Royal University of Bhutan. A major area of focus for RTC is environmental studies, and the College offers a Bachelor of Science programme in Environmental Management. RTC's primary mission is to provide a college education that can push the standard traditional model of education slowly towards more modern/innovative approaches focusing on the holistic/skills-based development of students. Providing good international exposure is important aspect of the college's approach to education.
About Tarayana foundation
Tarayana foundation is a public benefit organization with a vision to be the place working towards A Happy and prosperous Bhutan. Tarayana initially started officially in the year 2003 with its first intervention being the scholarship for rural disadvantaged children and support towards vulnerable senior citizen and now successfully implementing its activities in 305 villages with programs focused on integrated community development including targeted poverty alleviation, capacity building, promotion of climate change and green technologies, early care and childhood development, promoting volunteerism among the youth.
About Folk Heritage museum
The Folk Heritage Museum located in Kawajangsa, in the heart of the capital       city, Thimphu.The Folk Heritage Museum is within the walking distance of the National Library of Bhutan and the National Institute for zorig choesum (13 Traditional Arts). The Folk Heritage Museum dedicates itself to connecting people with the rich Bhutanese Folk heritage and rural history through exhibits, demonstrations, educational programs and documentation of Bhutanese rural life. The Museum will strive to disseminate the rich cultural heritage across generations by preserving it in different forms. The Museum envisions to  preserve the cultural heritage and portray rural folk life of the Bhutanese people and  conserve, educate and enhance appreciation of rural life of Bhutan through exhibitions and educational tours.
About Museums Connect: Building Global Communities
The Museums Connect program strengthens connections and cultural understanding between people in the United States and abroad through innovative projects facilitated by museums and executed by their communities. The program's mission is to build global communities through cross-cultural exchanges while also supporting U.S. foreign policy goals, such as youth empowerment, environmental sustainability and disability rights awareness. Museums Connect is an initiative of the U.S. Department of State's Bureau of Educational and Cultural Affairs and is administered by the American Alliance of Museums.