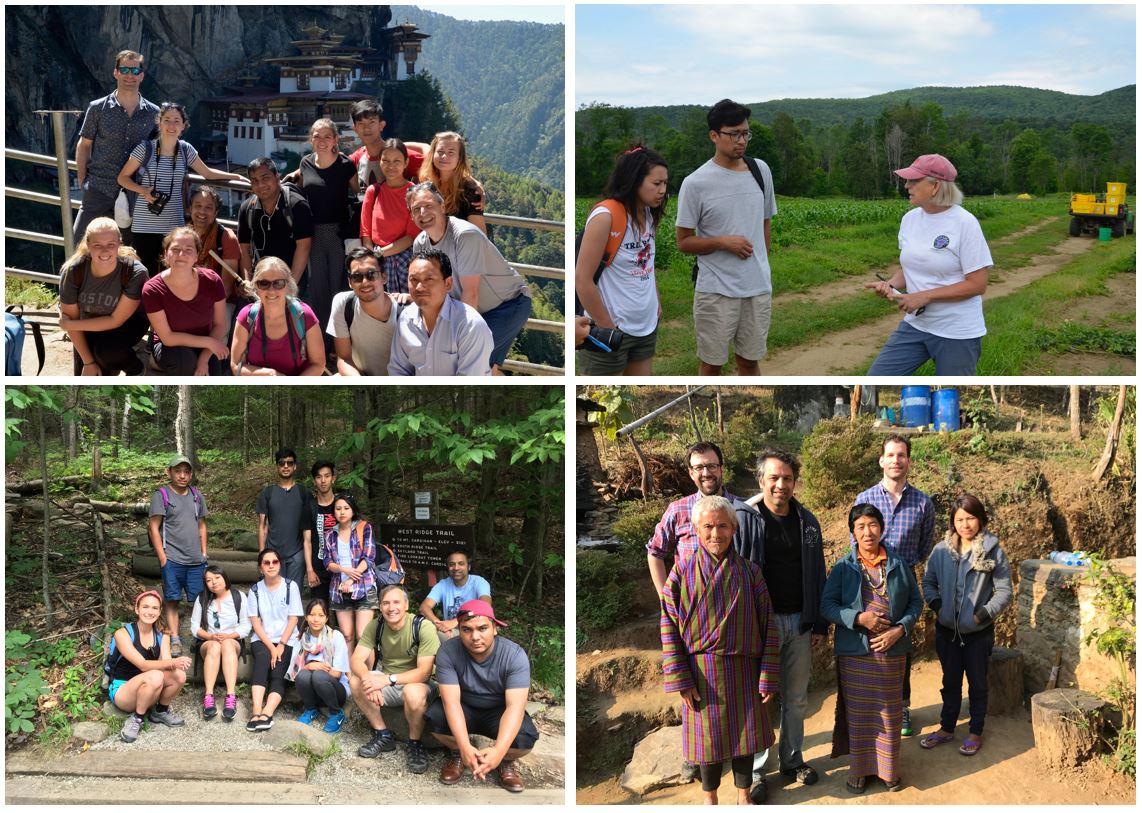 Under the research project titled Weaving Strands of Knowledge: Connecting Culture and Science to Climate Change, five BSc Environmental Management students travelled to rural Tsirang, Bhutan to collect stories about how change in climate is effecting the daily lives of people.
Subsequently, the same team from RTC travelled to US, where the entire research team, the Montshire Museum of Science and University of New Hampshire (UNH) in US together with Folk Heritage Museum in Bhutan. 
Students from RTC and UNH under the guidance from senior researchers from the project team, had an opportunity to interact with farmer, environment related professionals, hunters, ski managers and young kids. It was rare opportunity for students from RTC to gain first-hand information about how climate impacts the daily lives of people in rural America. It was also an opportunity for students to experience the culture of people there. The research work was rigorous and everyone in the team had to work hard to meet the datelines. However there was always time for fun after the days' work.
The students from RTC and UNH worked in groups and stayed at the same place. It allowed them to develop closeness and build friendship, which would continue beyond the project period. In nutshell this was really an exchange programme where students from both universities had enough time to learn from each other.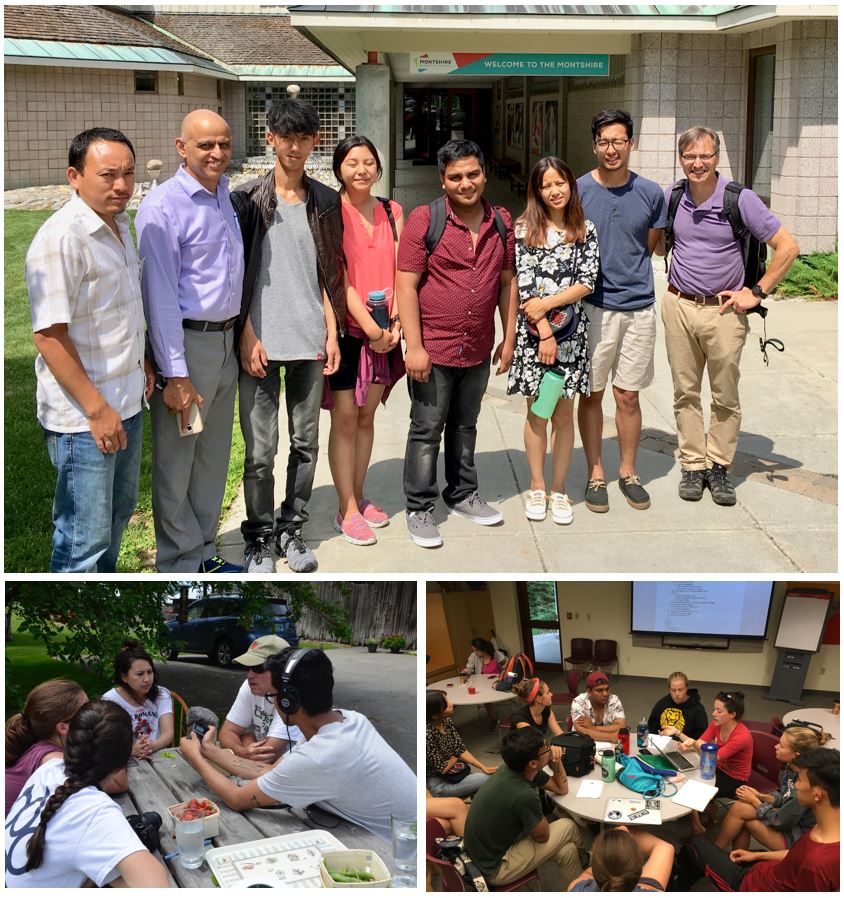 "Getting the opportunity to visit the Montshire museum of science and getting to know the people of Vermont and New Hampshire was so far my greatest and the most memorable experience. I not only got exposure to a different culture and environment, but I also made very good friends and learned a lot from them. I feel lucky for getting this opportunity to visit such a beautiful place with friendly people. I would really like to thank everyone involved in making this trip a success. " - Pema Eden
"Our visit to the United States was indeed a great experience. Seeing all the beautiful infrastructures and technological advancement there made me realize that Bhutan still has lot to do to be a developed nation. In addition to that American people are very nice and friendly and I had a great time interacting with them and listening to their stories.  The trip was certainly a great success and everything was well organized and we had lot of fun.  I will cherish the memories from this trip forever." - Suraj Sundas
"I am really lucky to have been a part of this project where I learned to open up myself and work with people from a faraway land then I have only heard of before. I got to experience their lifestyle and learned new skills like video editing and setting up interview gear while also slightly getting better at doing interviews. We went to visit farmlands and skiing resorts and therefore, the trip has been a knowledgeable experience, learning about how they function and how they are trying on their part to conserve the environment. I hope to take in what I have learned and developed here to my daily workplace and work in an even more efficient way than I had before."  - Pema Namgyal