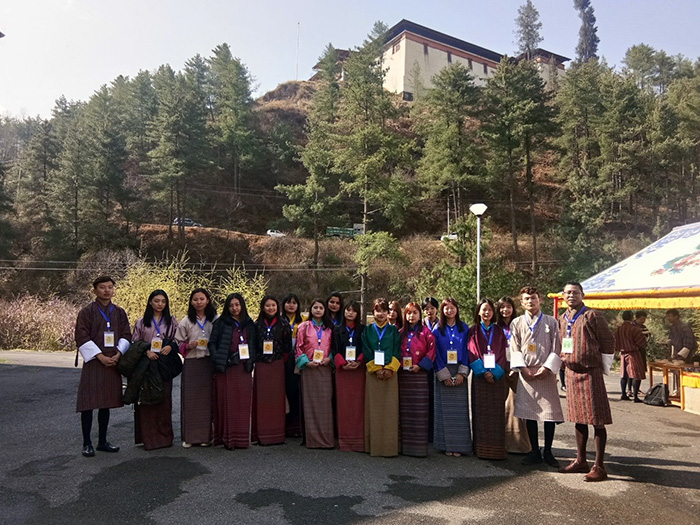 On March 06, 2018, a total of 61 new business ideas were pitched during a day-long "Business Idea Pitching" event held at Royal Thimphu College organized by the  Deganized by the Department of Information Technology and Telecom under the Ministry of Information and Communication,  the Ministry of Labour and Human Resources, and Bhutan Innovation and Technology Centre (BITC), Thimphu TechPark. Out of  the 20 top business ideas selected from RTC, 15 ideas were presented during the first ever Bhutan National Startup Weekend  2018, held at Royal Institute of Management (RIM) from 15th to 19th of March, 2018.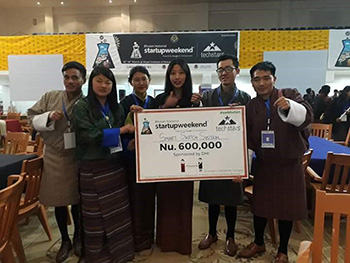 A total of 157 business ideas were selected from the initial round of selection conducted in seven colleges and in BITC, Thimphu  TechPark. 'Eazy Dzongkha' presented by Mr. Bhuwan Khafley, a 3rd year student of BA English and Environmental Studies, made it to the top 24 pitches for the final round presentation. The event inspired students with similar ideas to form teams to  develop the top selected ideas further.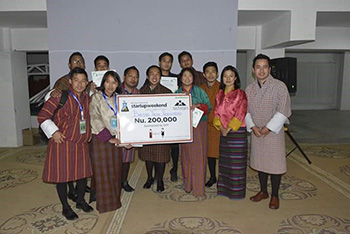 The "Smart Switch System" won the runner-up position with a cash price of Nu. 600,000. Ms. Sangay Mewong Tshogchu,(3rd year, BBA) represented RTC in the team.
The "Bhutan Yocon Powder" concept won the fourth position, with a cash price of Nu. 200,000. Mr. Mandhiv Tamang, (3rd year, BCom) represented RTC in the team.
The winning teams will be further assisted by the DITT, MoIC in liaising with other government agencies to materialize their ideas into commercial businesses, and will be given special memberships in BITC, Thimphu TechPark. The teams will also be provided with books on entrepreneurship, innovation and startups, and invited to attend Thimphu TechPark sponsored workshops, seminars and events.