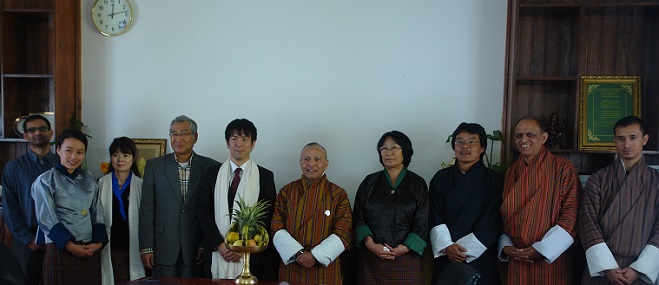 The Royal Thimphu College and The Kokoro Research Center, Kyoto University, Japan signed a Memorandum of Understanding on Saturday, 7 November, 2015. The MoU is intended :
To enrich the educational environment of both institutions through programs such as student and faculty exchanges, collaborative research, short-term faculty programs, summer and winter courses

To enhance interdisciplinary research, solution orientated research and community research

To increase international contacts and educational opportunities

To improve international understanding
As much as Kokoro is the name of the Research Center under Kyoto University, the word as understood in Japanese suggests harmony- between mind and body, soul and spirit, the tangible and intangible. We would like this spirit of Kokoro to define and characterize the mutually beneficial relationship between the Royal Thimphu College and the Kokoro Research Center.
According to Professor Seiji Kumagai this Memorandum of Understanding opens up wide range of possibilities to collaborate in different fields of mutual interest between Kokoro Research Center and Royal Thimphu College. He highlighted the different milestones in the relationship between Bhutan and Japan.
The signing of the MoU represents the opening up of another special dimension in the abiding relationship between the people of Japan and Bhutan.
Kyoto University is the 11th international institution that has entered into partnership with Royal Thimphu College.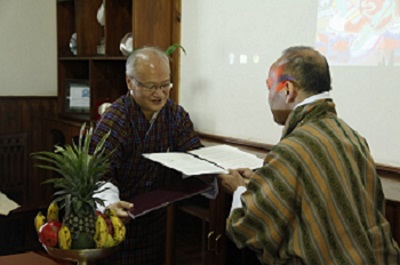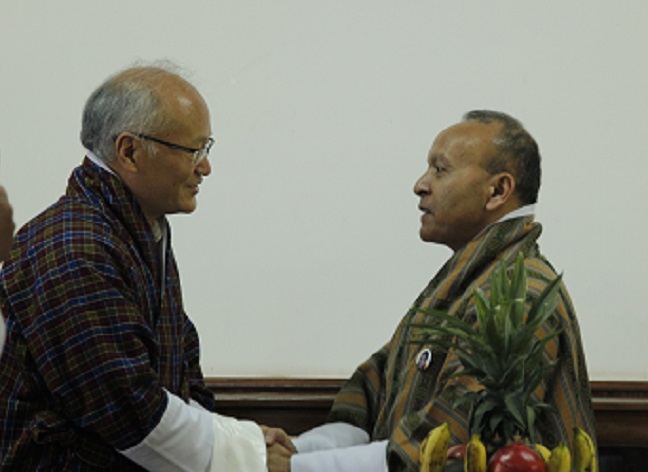 The Royal Thimphu College and Khesar Gyalpo University of Medical Sciences of Bhutan (KGUMSB) signed a Memorandum of Understanding on Tuesday, 8 September, 2015. The MoU will focus on: